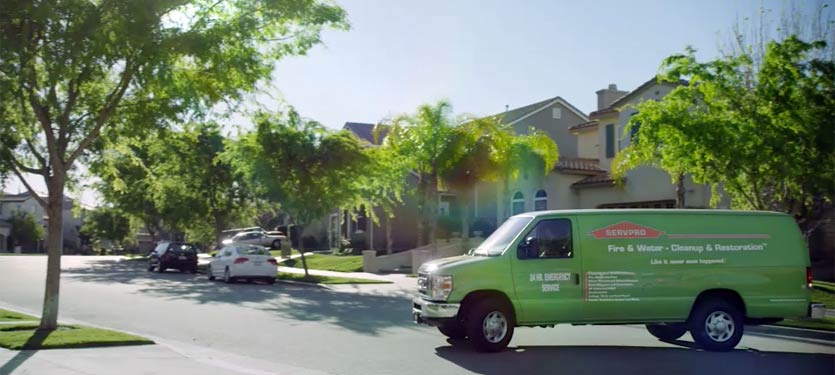 Step 6: Restoration
As a dedicated restoration service, our water damage reconstruction teams at SERVPRO know the potential issues that can arise during a remodel after water damage. When rebuilding the affected areas, everything is inspected, including electrical, plumbing, and mechanical systems. After our reconstruction team rebuilds the affected areas, they will not only be good as new, but better than they were before.

Our building team is made up of subcontractors who specialize in water damage reconstruction. Choosing just any general contractor can mean not getting the expertise needed in water damage situations. Our teams can do the entire job, from simple framing and carpentry to more complex interior build-outs and finishes.

With us, you won't need to hire anyone else for the reconstruction work. You can have peace of mind that you have dedicated reconstruction experts who will eliminate any trace of water damage. No matter what it takes to get your home good as new, SERVPRO is up to the challenge.

It doesn't matter if the water damage is big or small. Whether it's just that your dishwasher leaked or your home was hit by a flash flood, water damage needs to be remediated and repaired immediately. The good news is you have the restoration experts on hand with SERVPRO.
Emergency Building Services
When your home has been damaged by a storm or water, the immediate concern may include temporary protective measures to prevent additional damages, like placing a roof tarp. Learn more about our building services.
 Board-Up
 Roof Tarp
 Temporary Fencing
 Move-Out / Pack-Out
 Temporary Warehouse Space
Repairs and Minor Building Services
The following building and repair services may be necessary to restore your home to pre-water damage condition. 
 Drywall Removal and Installation
 Hardwood Floor Repair
 Tile Floor Repair
 Painting
 Carpet Repair and Installation
Building Services and Reconstruction
SERVPRO of Midtown Manhattan can simplify the restoration process by handling both the initial water damage mitigation and rebuilding the affected areas. Having one qualified company for the entire process can save time and keep costs low. We can provide this continuity by supervising a full range of restoration services that will bring a building back to full functionality.
 Reconstruction and Building Services