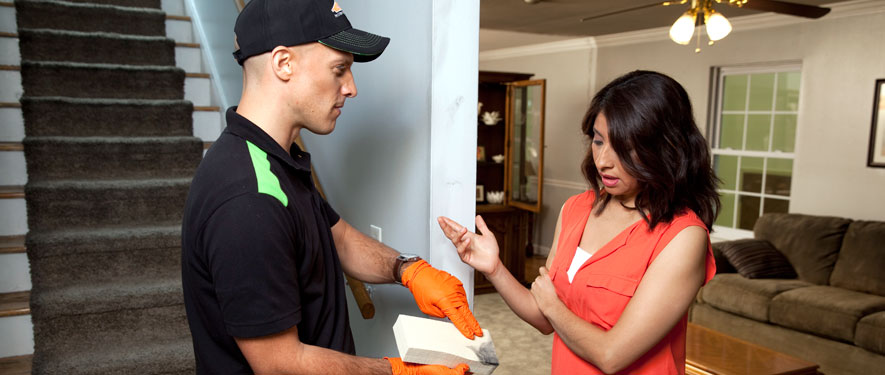 Ceiling, Floor, and Wall Cleaning
Ceilings and Walls
When attempting to restore a property after a fire or flood, you must be careful. The first step is to inspect the structure for stability. You also will need to have your ceilings and walls thoroughly cleaned to prevent spread of debris, contaminants and odors. Unless you have the professional training to maintain your home or business after a disaster, you will want to leave it up to SERVPRO.

We can assess your situation and help you take action against mold growth and smoke damage. This will prevent the travel of infectious substances that can cause sicknesses and breathing problems. It also can identify possible issues with burnt materials that may not provide as much support as they did before a fire. In many cases, leaving the cleaning to us can provide you home improvement without the need for further priming, painting or repair.

Please contact SERVPRO today to schedule a thorough inspection and restoration of your ceilings and walls.
Need Professional Cleaning? Call Today (212) 768-9400
Hard Floors
Hard flooring, like hardwood and tile, is often used in today's homes and commercial properties. At first glance, hard flooring appears to be easy to clean, maintain, and restore. However, these materials tend to have soil accumulate over time, and eventually you'll need professional cleaning to remove this buildup.
We have specialized training in time-tested and industry-approved cleaning methods. Also, our proprietary cleaning system allows our Professionals to properly clean and restore your floor's original beauty.