COVID-19 Cleaning Services
1/6/2021 (Permalink)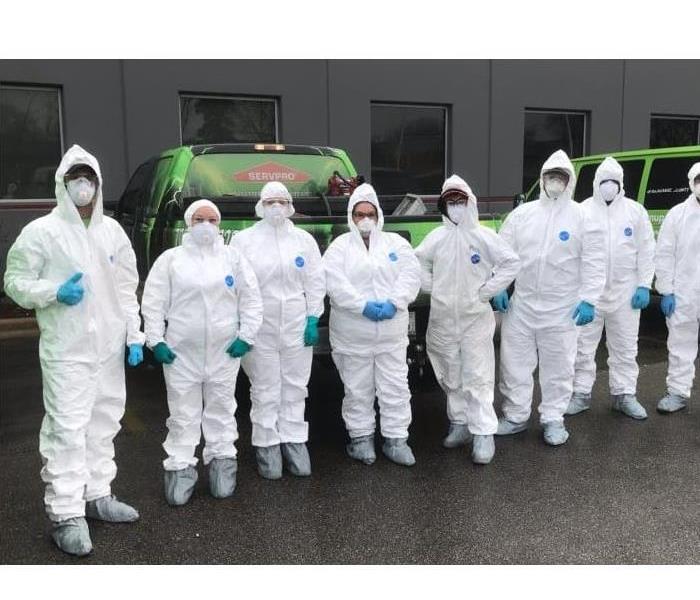 We've been on the frontlines since the beginning of the pandemic in March. Call us at 212-768-9400 for disinfection services today!
New York City, We're Here to Help
As New York prepares for an uptick in cases and for the end of the Coronavirus pandemic, we wanted to remind our customers that we're still here to provide professional disinfection services. While a vaccine is being distributed, many in New York have been affected by the virus affecting the safety of themselves, co-workers, and loved ones.
At SERVPRO of Midtown Manhattan, we are specialists in cleaning services. Our team of technicians and project managers adhere to the highest cleaning and sanitation standards. SERVPRO of Midtown Manhattan has been busy cleaning facilities or all types including hospitals, schools, restaurants, and government offices.
Specialized Training
We are prepared to clean and disinfect your home or business, according to protocols set forth by the Centers for Disease Control and Prevention. We have years of experience in dealing with biological contaminants, and we will go beyond the scope of work that regular janitorial staff perform on a daily basis.
The CDC encourages cleaning of high-touch surfaces such as counters, tabletops, doorknobs, light switches, bathroom fixtures, toilets, phones, keyboards, tablets and tables. Other spaces mentioned in the CDC's guidance for commercial spaces include:
Kitchen/Food Areas
Bathrooms
Schools/Classrooms
Offices
Retail Spaces
Water Fountains
Shelving/Racks
Sales Counters
Carpets and Rugs
Stair Handrails
Elevator Cars
Playground Equipment
Fitness Equipment
Specialized Products
The CDC recommends usage of a labeled hospital-grade disinfectant with claims against similar pathogens to the coronavirus. Multiple products in the SERVPRO product line carry the EPA-approved emerging pathogens claims. While there is currently no product tested against this particular strain of the coronavirus, we are following all guidelines as provided by the CDC and local authorities.
Call Today for a Proactive Cleaning
If your home or office requires a disinfection service, give us a call at 212-768-9400.