Water can unleash a slew of issues on your business. Don't let it get you down, call us today!
1/2/2020 (Permalink)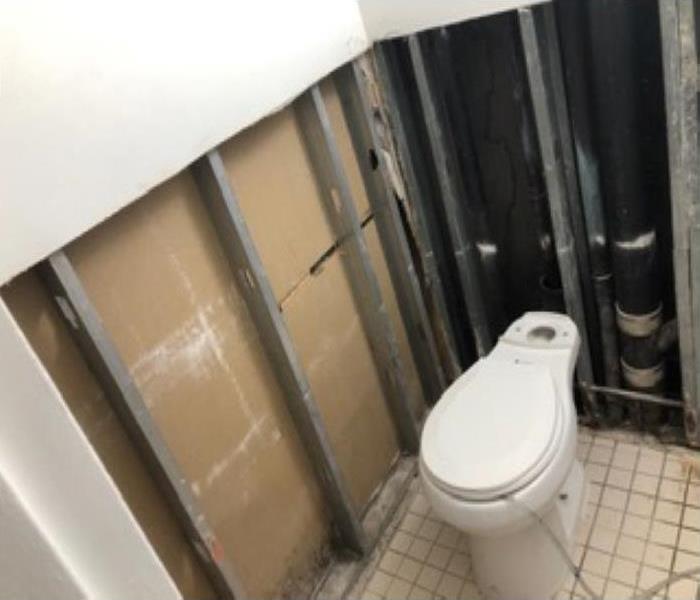 SERVPRO of Midtown Manhattan is available 24/7/365, no matter the weather to restore your home or business from any unfortunate event.
How unfortunate for this business to be gravely damaged with mold and a hazardous sewage back up simultaneously. Our scope of work was derived by the air quality test due to the affected area surpassing 10 SF.
Flood cuts were performed in the bathroom and the area immediately outside of the bathroom. The affected areas were then HEPA vacuumed to remove any mold spores, sprayed with an antimicrobial to treat and disinfect, and then finally we encapsulated the affected areas to prevent mold from returning in the future.
We had air scrubbers running while the HVAC was turned off to prevent the spread of mold spores while we performed our services. After the remediation all surfaces were cleaned and disinfected, yet again. We will let the mold hygienist know that he can come in for post-remediation clearance testing. This family is more than grateful this holiday season!
Call SERVPRO of Midtown Manhattan today so we can make, "Like it never even happened."