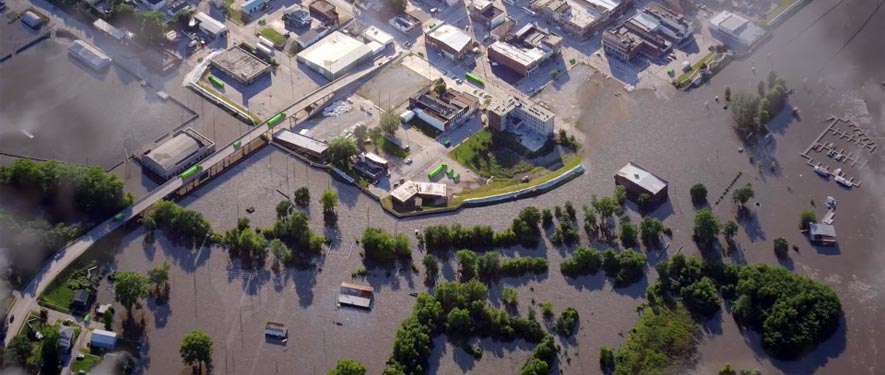 Commercial Storm Damage Restoration
Storm damage can devastate a building in little time if no cleanup is done. The cleaning process for large-scale storm damage can be quite complicated so it's essential to hire professionals who are experienced in proper cleanup practices. SERVPRO has trained teams of professional cleaners who understand the necessary steps in cleaning up commercial spaces after a storm or any type of water damage. We work in many different types of commercial properties including apartment buildings, department stores, warehouses, and other large-scale spaces.

At SERVPRO of Midtown Manhattan we not only bring our personalized services for cleaning up commercial properties, we also bring the confidence that comes from working with a nationally-recognized company. Our experience and reputation speaks for itself when it comes to valuing our services for commercial clients. Water and storm damage can happen at the most inconvenient times and that's why we're always available for emergency calls. We work efficiently to remove water to prevent further damage from mold and mildew. We also focus on drying your space out quickly which goes one step further in preventing excessive damage to the floors from standing water. SERVPRO is proud to serve our clients in the Midtown Manhattan area.
 Faster to Any Size Disaster
 A Trusted Leader in the Storm and Water Restoration Industry with over 2190 Franchises
Storm or Flood Damage? Call Us Today (212) 768-9400
Commercial Restoration Presents Unique Challenges
SERVPRO of Midtown Manhattan has the training, experience, and equipment to handle large commercial storm or water damage emergencies. Regardless of your property type or size, we will respond quickly to clean the property and manage the restoration project through to its completion. Learn more about our training and certifications.
Locally Owned Company with National Resources
SERVPRO of Midtown Manhattan will respond immediately to the storm or flood event affecting your commercial property, regardless of the size or scope of the damage. We are part of a national network of over 2190 Franchises with special Disaster Recovery Teams placed strategically throughout the country to respond to large scale events and disasters.
We are proud to be a part of our community and strive to provide the residents and business owners in our area the fastest response times and our best work each and every day.
We are proud to serve our local communities: