Why Choose SERVPRO of Midtown Manhattan for Restoration?
4/28/2022 (Permalink)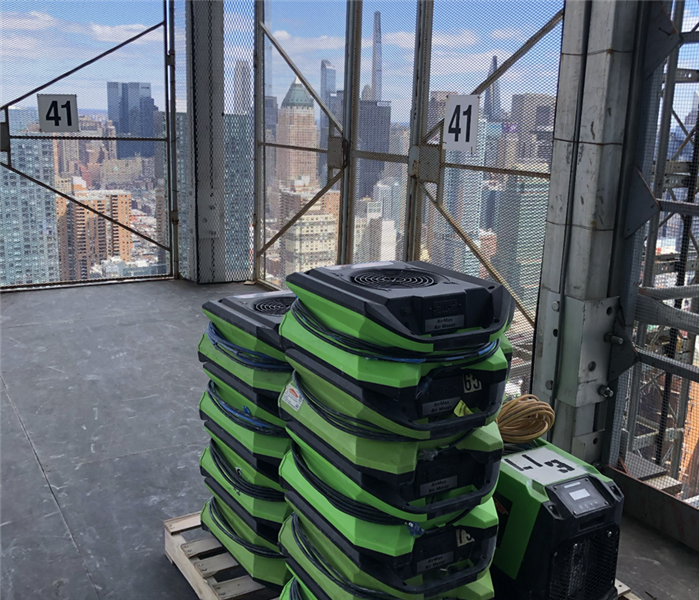 More Than 50 Years of Experience
Since 1967 SERVPRO corporate has been the leader in the restoration industry. With over 1,800 franchises nationwide, even stepping outside of the States, SERVPRO has created a system that allows for personal touch while giving access to resources on a much larger scale. As a part of that system, we at SERVPRO of Midtown Manhattan believe that part of the importance is in the name itself, to "serve" and to be a "pro", as in a professional. Here are some values we believe it takes to provide service and professionalism.
Nothing is more important to us than the people and community we serve. With every job, starting with our initial call to the last interaction, our clients will know that their wellbeing and peace of mind matter to us most. We consider ourselves a company of helpful problem solvers, that value people first, and happen to be excellent with the work of restoration. Much of our love for our community can be seen in our involvement, and programs we have developed to help our local community outside of our work with restoration. If you are looking for a company that will treat you with professionalism as well as compassion you deserve then you have come to the right place.
Restoring Hope-
With the occurrence of disasters, we see many people come home and walk into something terrible: like severe water damage. Ceilings caved in, a house filled with water. We are there to tell you that it'll be alright. At our core SERVPRO is a team of problem solvers. Our team of technicians are excellent at what they do. Most importantly? We want to help our customers find hope in a seemingly hopeless situation.
Excellent workmanship-
Over the years some of the most consistent feedback has been about our quality of workmanship, because for us, a home that has been affected by damage isn't just about walls and a roof, it's about the memories and experiences those things carried. Our passion to give our best on every job is driven by our heart for restoring your most valuable assets, your home, and your heart. We know that excellent workmanship should come with excellent care in these situations, and it is our pleasure to deliver both
If you are looking for restoration done to the highest standards, by a crew who will care about what it means to you, then you have found the right place to help! Contact our SERVPRO of Midtown Manhattan Team by calling us up 24/7 at 212-768-9400