Don't leave your Christmas tree up too late after Christmas
1/2/2020 (Permalink)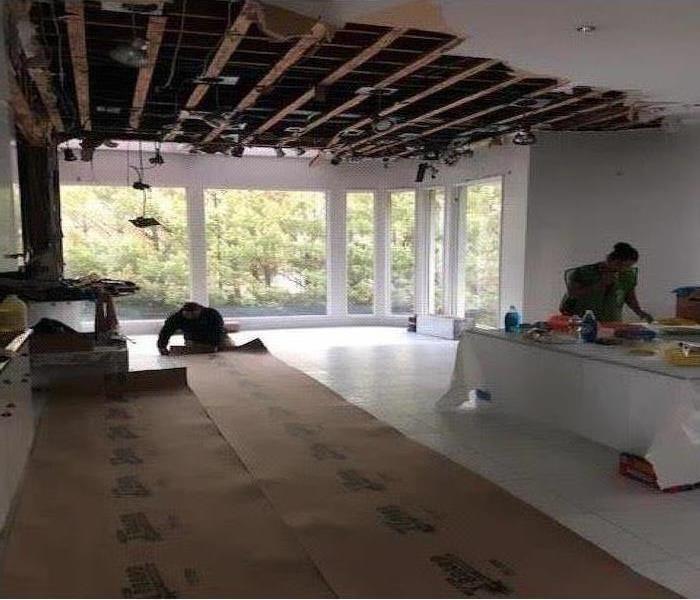 SERVPRO of Midtown Manhattan specializes in Fire and Smoke Restoration, don't hesitate to contact us at 212-768-9400.
This family had planned to remove their Christmas tree from the house the day after the fire. Instead, wiring beneath the dried-out tree fueled a fire that spread so quickly, the family couldn't escape.
The NFPA and several fire departments in the New York City area recommend the following safety tips:
Make sure string lights have no loose connections, cracked lamps or frayed cords.
Use only a single extension cord that can reach your home's outlet without being too long and being tangled.
Use UL-approved lights and cords.
Make sure lights are off when you go out and before you turn in for the night.
Make sure all outdoor light connectors are away from metal rain gutters and off the ground.
Never use candles to light or decorate a tree.
To lessen the chance of a fire hazard, purchase a freshly cut tree.
Make sure to keep your tree at least three feet away from any heat source.
Water the tree every day, and remove it from your home after Christmas or once it becomes dry.
Don't burn Christmas tree branches or wrapping paper in your fireplace.
Keep candles at least 12 inches away from anything that could burn.
Christmas trees aren't the only item you'll need to be careful with. Two out of every five home decoration fires are started by candles. The four most common days for candle fires are Christmas Eve, Christmas Day, New Year's Eve and New Year's Day, police report.