Who is SERVPRO?
1/23/2019 (Permalink)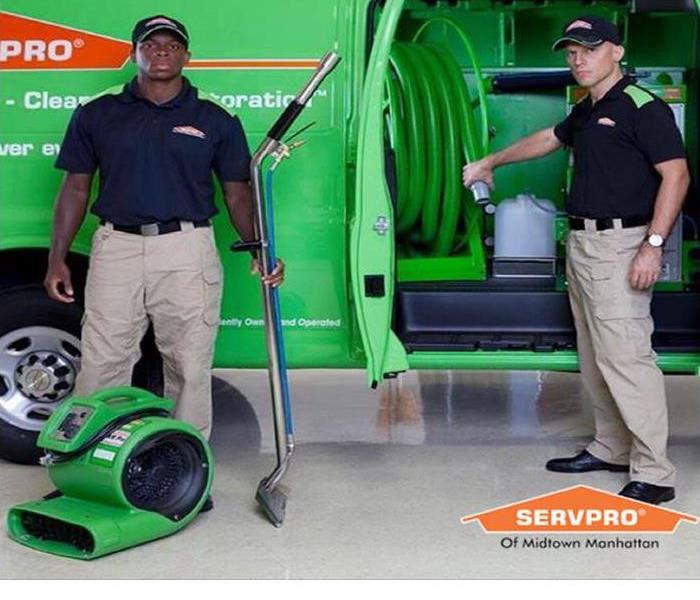 SERVPRO is a residential and commercial restoration company and has been in business since 1967. Our goal is to promptly decrease disturbances caused by fire, water, and storm damage. We also greatly lessen stress and feelings of overwhelm while providing full restoration assistance. Our services include mold remediation and we are proud to offer fast and efficient round the clock service calls. We want customers in New York to know that help is on the way. We also have a national network of conveniently located franchises.

We are available to our customers every step of the way. Initial and ongoing advanced industry training ensures that our staff members are fully equipped to deal with any disaster restoration project, and our team covers everything from damage assessments to assist with insurance claims paperwork. The SERVPRO team studies standards for inspection, cleaning, restoration, and installation, and consistently maintains a high level of quality.

With one phone call, our NYC team is on the way to assess damage and then begin with water removal and drying, smoke removal, air filtration, mold containment, or any task related to residential or commercial damage. Our team assists with tasks such as odor removal and deodorization, and contents restoration. Emergencies take place at any unpredictable hour, and our team is always ready to assist.