Why Standing Water Should Be Avoided
4/23/2022 (Permalink)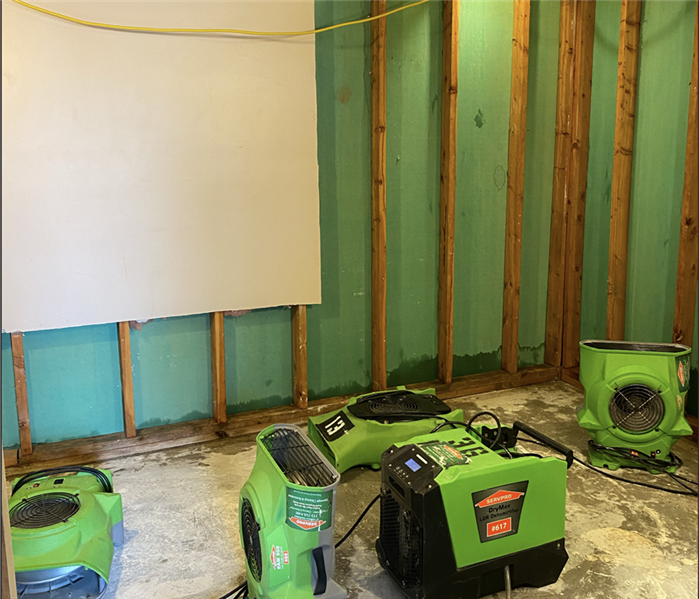 Flood Water, Be Careful!
After flooding occurs, the surface water left behind can affect your Midtown Manhattan home and or office. Standing water can absorb into the materials and ultimately allows for the deterioration of exposed structural elements. The pooling of the water can also present potential health effects or hazards for those exposed and remaining in the area. SERVPRO of Midtown Manhattan offers the quickest possible extraction, as well as drying solutions for your Midtown Manhattan property after flooding. We also have ways to reduce the standing water concerns by offering extremely efficient flood removal for Manhattan homes. To accomplish this, we call upon a wide array of extraction and moisture removal tools in our well stocked inventory.
So, What Tools Are Best for Drying Up Flood Damage?
Every flooding situation is different from the last, there are different tools and machines that can remove water or dry the area better than others. Identifying the most efficient solution is always the priority, once the sooner standing water gets addressed, the less damaging the flood becomes. Some of the standard water removal and drying tools include:
Air Movers
Floor Mat Systems
Dehumidifiers
Positive Pressure Systems
And much more!
After a flood, you want your home to look like it did before the disaster as soon as possible. Our SERVPRO of Midtown Manhattan team can help anytime you need us. Let us take the hassle of dealing with a disaster off your shoulders, call us today at (212) 768-9400